How I got a first at university
The number of first-class degrees being awarded by UK universities is on the increase, with firsts now more common than a 2:2.
More than a quarter of students received a first in 2015 and 2016 at the UK's top universities, known as the Russell Group.
Critics reckon colleges are handing out higher grades to boost applications.
Others say rising grades reflect the improved A-level results of those entering university.
This is what it takes to leave university with a first
Khadijah Lewis, 22, pictured above, got a first in history and sociology at Warwick University.
She found her course "tough" and had to make sure her social life didn't stop take over by "controlled partying".
"I didn't go out much during university as a whole, so in my final year I made more of an effort to go out more," she tells Newsbeat.
"But I always made sure when I did go out I was back in my room by a certain time so that I could be up revise or start an essay."
Knowing that getting a first is more common than a 2:2 does make feel like my first isn't as valid
She says her final year was the biggest challenge.
"Luckily I did a year abroad so I had more time to perfect my academic writing style. I don't think I would have got a first without that.
"You've got to know what you're writing about and what the people marking your papers are looking for."
So does the rise in firsts make hers feel less special?
"Knowing that getting a first is more common than a 2:2 does make me feel like my first isn't as valid," she explains.
"But also I know that I worked very hard for it, so regardless of how easy or how hard people think it is, I still did it."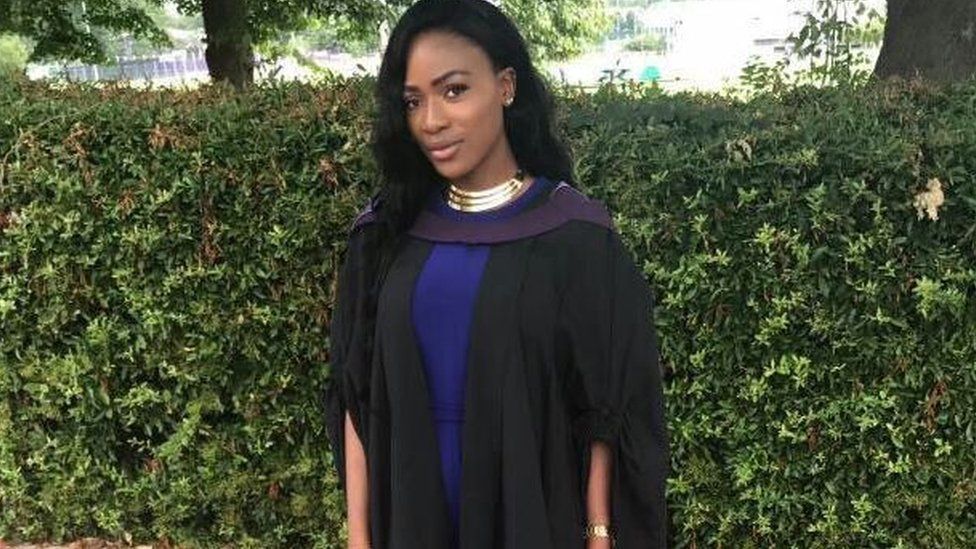 Odun, a chemical engineering graduate at Loughborough, agrees that a year away helped her focus on getting a first.
"I found my first two years really hard and I don't think my A-levels even helped," she tells us.
"But I spent a year working in industry which really helped me figure out what was going on in my final year.
"My course is like 80% guys and 20% girls and I was one of the two girls that got firsts in my year.
I cut out social media during exam times
"It feels really good because it really surprises people when you're a girl doing well in engineering."
She also found avoiding social media really helped.
"I cut out social media during exam times and in my last semester I had a big design project, so I deleted social media apps off my phone."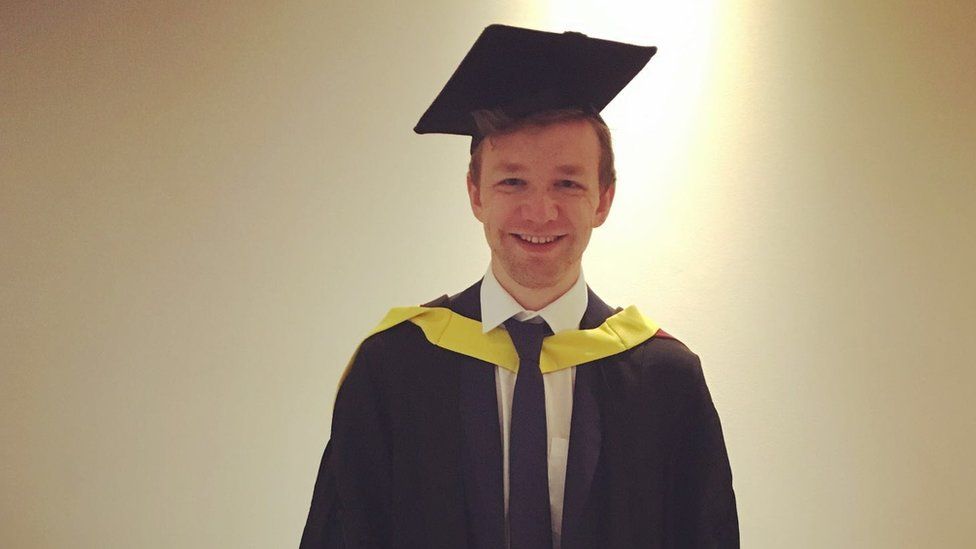 Image caption Cardiff Met graduate Sam thinks going to university gives you the chance to "develop" and it's more than just a degree
Sam Gibbins, who got a first in software engineering at Cardiff Metropolitan University spent "a lot of nights in the library".
"At the start of the year, it wasn't looking good, I thought I was in 2:2 territory.
"But I think it was the people I was around, because they were saying 'that's okay' but then I thought 'actually I want to do better than okay'.
"There were a lot of nights in the library writing the dissertation, lots of aims – aiming for a few thousand words and then if I finished that, writing a few more thousand.
"Then I would leave it over a weekend and not do any more."
But even after all his hard work, Sam thinks there's more to university than the grades.
"I've met a whole network of around 50 people. The people on your course could potentially be the people you're working with in the future.
"You develop so much going to university, and meet so many people, you're able to understand yourself much better."
Find us on Instagram at BBCNewsbeat and follow us on Snapchat, search for bbc_newsbeat