Troubled Toshiba warns survival at risk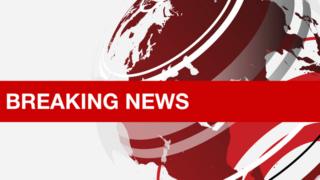 Toshiba has filed its delayed financial results, warning that the company's survival is at risk.
The electronics-to-construction conglomerate reported a loss of $4.8bn (532.5bn yen) for April-December.
"There are events and circumstances that may bring about significant questions about the idea of [carrying on] as a going concern," the firm said in a statement.
The results have not been approved by the firm's auditors.
Toshiba is expected to hold a news conference later.
The conglomerate has been losing money, largely because of problems at its recently-bankrupt US nuclear unit.
Shares slumped by nearly 2% before the earnings announcement, despite reports that Taiwan's Foxconn may bid $27bn for its valuable memory chip unit.