Pearson share slide drags down FTSE 100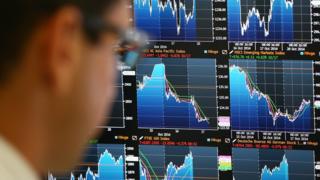 (Open): Embattled publisher Pearson faced new woes on Thursday as its share price slid 7.9% in early trading.
The company, which reported the biggest annual loss in its history earlier this year, was the biggest loser on the FTSE 100 after going ex-dividend.
Overall, the benchmark index was down 57.03 points or 0.78% at 7,274.65.
On the currency markets, the pound was down a tenth of a cent against both the dollar and the euro, at $1.2478 and 1.1699 euros.
Pearson's fall was exacerbated by a broker downgrade from Exane BNP Paribas.
It bore the biggest brunt from going ex-dividend, but it was followed in the losers' list by two other companies who did the same.
Insurer Aviva dropped 3.9%, while Lloyds Banking Group shed 3.6%.