Ofwat pledges lower water bills England and Wales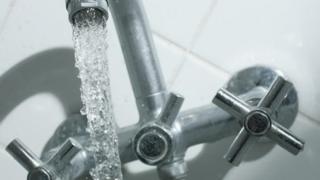 Household water bills in England and Wales will fall by between £15 and £25 a year from 2020 to 2025, the regulator Ofwat has pledged.
A forthcoming price review will give water companies less room to charge customers based on the costs of raising debt or equity, the regulator said.
Ofwat was criticised by an influential government committee in 2016 for overestimating water firms' costs.
The companies are allowed to add the cost of inflation to bills.