JP Morgan Chase first-quarter profit rises 17%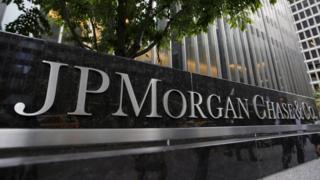 Profits at JP Morgan Chase jumped 17% in the first three months of the year, the US bank has said.
The bank's first-quarter profits increased to $6.45bn (£5.1bn), from $5.5bn in the same period in 2016.
Higher interest rates helped lift the firm's revenue to $24.7bn, up 6% from a year ago.
Provisions for credit losses fell 28% to $1.3bn.