HMRC warns on iTunes gift card scam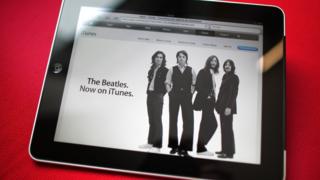 Hundreds of older and vulnerable people are getting ripped off by fraudsters who tell them to buy iTunes gift cards to pay their tax bills.
HM Revenue and Customs (HMRC) said there have been 1,500 reports of such scams since the start of last year.
Most victims are over 65 and lose £1,150 each on average.
HMRC has said it is working with Apple and campaign groups to make sure the public know how to spot the scam and to whom they should report it.
Here's how it works: Victims are first cold-called by the fraudsters, who pose as staff from HMRC.
They tell them they owe large amounts of tax.
The householders are then told to go and buy digital vouchers or gift cards, redeemable on sites such as iTunes, and read out the code.
The conmen sell the codes on, or purchase high-value products, at the victim's expense.
HMRC described the scammers as "very confident, convincing and utterly ruthless".
"We urge people with elderly relatives to warn them about this scam and remind them that they should never trust anyone who phones them out of the blue and asks them to pay a tax bill," said Angela MacDonald, HMRC's director general of customer services.
"If you think you've been a victim, you should contact Action Fraud immediately."
HMRC would never ask for outstanding payments using iTunes gift cards, it added.