China third quarter growth meets expectations at 6.8%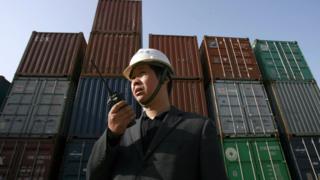 China's economy grew at 6.8% between July and September according to official figures released Thursday, meeting analysts' forecasts.
The growth rate compares expansion with the same three months in the previous year.
The result was slightly down from the 6.9% rate posted in the prior quarter, from April to June.
The world's second largest economy is trying to rein in debt and contain a housing bubble without hurting growth.
Those efforts are expected to have weighed on economic activity in some parts of China, but growth has been supported by higher-than-expected rise in trade and bank lending.
The latest figures are still above Beijing's annual growth target of 6.5% for 2017.
The data comes as China holds its Communist Party congress to determine the country's direction for the next term.